PRODUCTS
Solutions for Spectroscopy, TCSPC & Imaging
Scientific CMOS camera (SCMOS)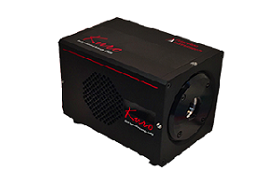 KURO SCMOS Camera
Teledyne Princeton Instruments.
Back-Illuminated Scientific CMOS, UV enhanced Camera
>95% QE, back-illuminated sCMOS. 1.5 e- (rms) read noise.
High UV sensitivity. High speed. Large pixels.
응용 : hyperspectral imaging, astronomy, cold-atom imaging, quantum imaging, fluorescence spectroscopy, and high-speed spectroscopy
NEW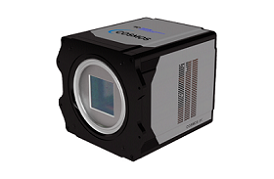 COSMOS CMOS Camera
Teledyne Princeton Instruments
High-Performance, Large-Array Cameras for Astronomy
0.7 e- read noise. Up to 50 fps full frame.
Up to 8k x 8k sensor sizes. > 90% quantum efficiency.
Deep cooled for low dark current.
응용 : Exoplanet Characterization, Orbital Object Tracking,Time Domain Astronomy, Solar Physics, adaptive Optics, Speckle/Lucky Imaging.